📊 Adding Images to Tableau Data Visualizations with Cloudinary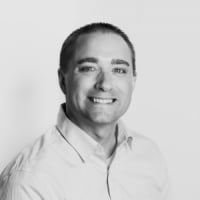 CloudinarySam
Administrator, Cloudinary Staff
Posts: 16
Hey there! As an active Cloudinary community member, I wanted to be sure you knew about our next live stream event. It is happening Tuesday, August 22nd at 8:30 a.m. Pacific on Cloudinary's YouTube, LinkedIn and Facebook channels.
Tableau is one of the widely used data visualization and business intelligence tools! And adding dynamic images to charts and graphs is even easier, thanks to Cloudinary's transformations.
 Timothy Ngwena, lead consultant for Aimpoint Digital, created an eloquent solution with the two tools. In this DevJams episode, he walks through the steps he took for adding images in Tableau. You'll see how he breaks apart the Cloudinary image URLs to create a consistent output. On top of this, you'll learn how to dynamically resize and shape images with Cloudinary's transformations.
 So, join the Cloudinary Customer Education team and Tableau Tim for this deep dive! You'll be using your Cloudinary images for business intelligence purposes in no time.